2,500 And A Dream - my journey to a mixtape
What Would You Do If There Was No Money In The World?
(My Journey To A Mixtape)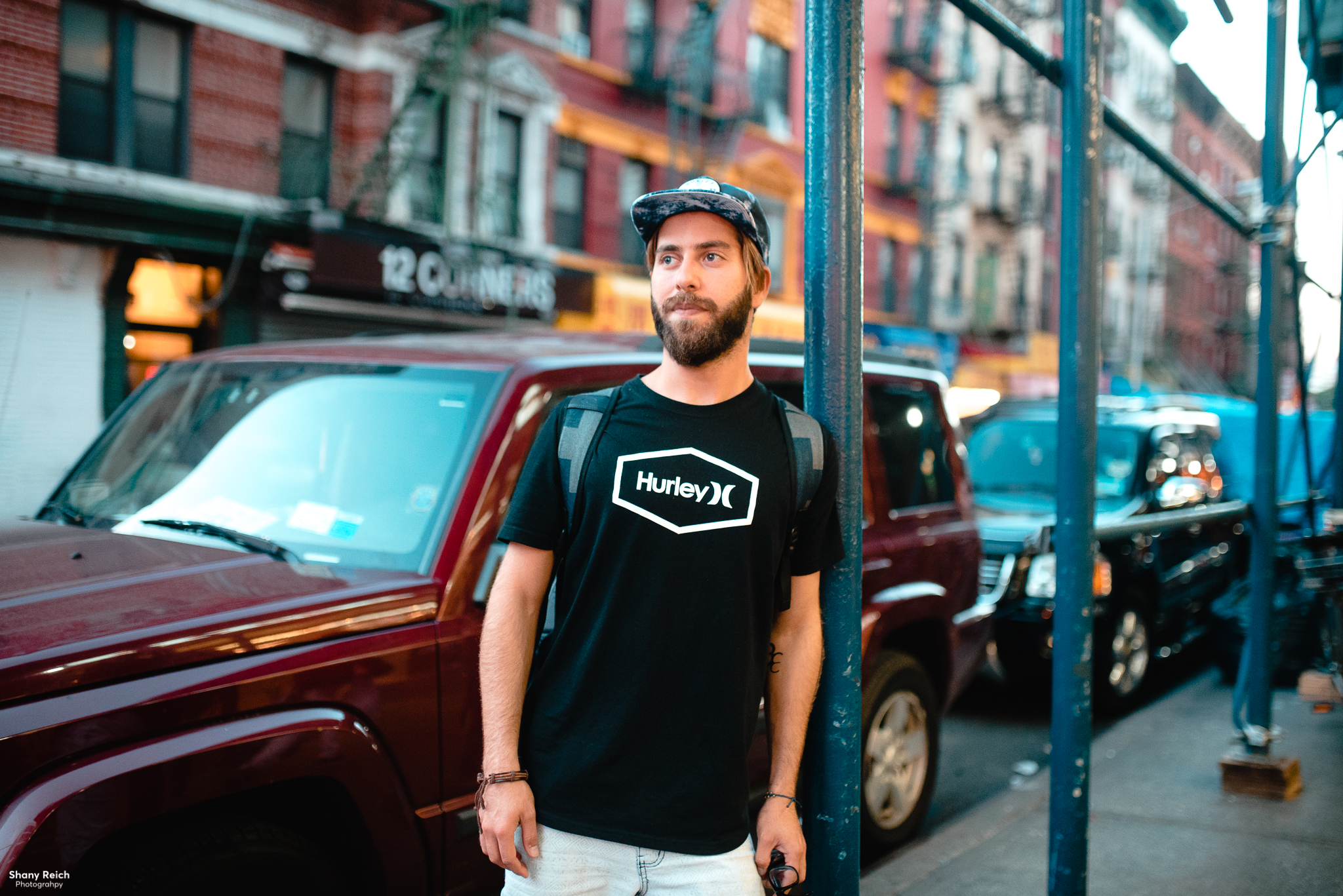 What if i told you i made my mixtape with 0$ in the bank?
It all started when i decided to pack my things and leave Israel, my home. i have an American passport and i said "why not?" it'll probably be easier to find my crowd over there (more people, right?), PLUS: i got 2500$ i can buy a van and venture the whole US BABY!!! (land of opportunities right??)
anyway i flew into USA with 1 suitcase, a laptop, a camera, a zoom microphone, an interface, and a backpack with a few extra clothes for the flight to JFK.
After a 14 hour connection in Ukraine (everybody is so tall there), and 15 hours of flight, and a kind guy (who i was convinced was going to kidnap me) drove me a bit closer to the city (jamaica center), i didn't know how to buy a metro card and some random guy asked me for 1 dollar for a swipe [i didn't know what that meant but it got me in the subway so i didn't really care, plus it's cheaper than the usual price for a ride (for real, thanks homeless dude that found a card with a swipe!!)]
i got to my friend Roy's house at around 5 and he wasn't there (a little glimpse of the nyc busy lifestyle), so i waited at starbucks for 2 hours… I didn't know what was about to come.
i was planning on hitting the road after a few days (2-3 at most), but my friends offered me to do do some house sitting while they were on vacation. So i said "why not?" and staid in new york for another year
don't judge me, after seeing a lot of your idols just walking down the street, or street performing, or doing a surprise show 2 miles away from your house; i realized that this place has everything, and i'm surrounded by people who work harder than me. that's what i came here for!
a few weeks into my NYC adventure, i started a new concept: i decided to release a video that shows my improvement in everything i want to improve in (skating, drumming, music producing, video editing and filming).
i started with that and slowly developed a concept that kinda became more and more clear to me… But at around week 9 i started getting wounded by skating and it made me stop with the drumming because my wrist was in deep pain, and i realized i'm putting my eggs in too many baskets. i need to focus at something more specific and go HARD at it.
at week 23 i decided to go back into rapping and lyrics full power and focus only on 2 things: creating amazing music, and creating DOPE videos that will attract the eyes.
so i started.
I started working at a fashion studio as a barista, and my managers allowed me to use their studios to shoot my little videos,
and every week i got a bit better, and people around me started feeling it, people suddenly want to collaborate with me, and suddenly people from Israel that never answered my messages now like my videos and comment (tap tap on the shoulder), and the little wins started showing me that i'm on the right track to make an impact on more people's lives.
The videos i've been working on days and nights on, might turn into little guiding lights inside people's dark tunnels.
so i decided to release this mixtape, with tracks mixed by me (like i learned to mix on my journey, with my headphones, a bluetooth speaker, and every possible reference i could get (phones, stereo systems, laptop speakers, and the list goes on..), so i took the tracks that i already finished and implied the tools that i got in the last weeks of producing and the tracks sound quite different
the journey was worth it all. it still is, and i am going to continue to release regardless to if i hit the right radars. this is what i came here to do, so a question that i would ask myself if i were you:
if there was no money and you could do whatever you want to do, what would it be?
if the answer is "what i am doing right now", doesn't matter if you're not ONLY doing what it is you came for, YOU ARE ON YOUR WAY THERE… once you start going a certain way and you are clear about your path, things start happening